About Us
The Serota Group has executives and senior associates that are industry specific conducting executive searches.  These associates and teams of our research specialists are spread across the United States.  Everyone is inter-connected with the latest technology that brings beneficial results to candidates and clients.  It works effectively and enables us to identify talent quickly as we target those outstanding candidates we intend to present to clients.
Of great benefit to our clients are senior associates whose experience covers several industries with business orientation.  This combination of search experience and business brings added value in evaluating and assessing candidates. 
We search to find the highest caliber candidate who can make the assent to higher positions based upon a proven track record of accomplishment and successes.
Just as clients' manage their business with teams of capable executives, so do we.
It's no mystery, but a tried and proven way to grow one's business.  After all, we strongly believe our trademarked slogan "Find The Fit~Find your Growth TM" applies to us too.
We are highly professional in maintaining confidentiality when necessary and are committed to equal opportunity and diversity. 
Senior Associates
Joel Serota
j.serota@serotagroup.com
Joel M. Serota, President, brings to The Serota Group Executive Search knowledge and experience in a broad spectrum of industries. He has completed numerous domestic and international senior management and C-level assignments for Fortune 500 companies and leading companies in multi industries. Company market sectors and practices include Accounting; Finance; Retail; Manufacturing; Distribution; Apparel; Consumer Goods; Furniture; Advertising & Marketing; REITS; Commercial/ Residential building Development and Construction.
Prior to forming The Serota Group, Mr. Serota held a number of senior management positions in executive search, consulting and marketing. He was a Vice President and Practice Leader in Retail, Accounting and Manufacturing for Judge Executive Search, Vice President with People Management NE, and Senior Associate with Kenzer Corp., Senior Manager-Business Development, International Profit Associates and National Director, Business Development Government Projects-Federal, State and local Municipal agencies, Architectural, Engineering and Environmental firms.
Mr. Serota was a principal of Serota Corporation, a textile and apparel-consulting firm with clients engaged in offshore manufacturing. Prior, he was Director of Operations for Mamark, a premium promotions company with extensive offshore manufacturing.
Mr. Serota holds a Bachelor of Science Degree from New York University. School of Commerce, Accounts and Finance.
Bruce Seitz
b.seitz@serotagroup.com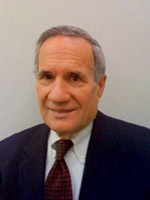 Bruce Seitz, Practice Leader, Consumer Products, is a senior marketing and sales executive who has held Vice President  positions with major Fortune 500 companies such as Revlon, Wella  and Faberge.  In addition he was founder and President of a start up specialty foods company that went public on the NASDAQ Stock Exchange.  Bruce is also the founder of a Marketing Consulting firm that focuses on business development and marketing concepts and strategies.  Bruce's extensive network of outstanding executives has enabled The Serota Group to present only the most qualified candidates to our clients.   
Bruce has an undergraduate B.S. and MBA degrees from New York University.
Thomas Flynn
t.flynn@serotagroup.com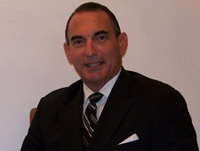 Thomas Flynn, JD, MBA, Managing Director of Engineering Services is a graduate of the University Of Notre Dame's Law and Graduate Business Schools. He has been involved in the Real Estate sector since leaving his position on Wall Street in 1989. His capital markets experience, broad real estate experience, extensive education, which includes a concentration in taxation, and relationships with highly skilled tax and audit experts from partners to senior associates from top tier accounting firms. This network has positioned The Serota Group to present outstanding an accomplished candidates to our clients.
Ronald Rossi
r.rossi@serotagroup.com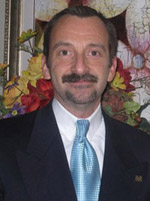 Ronald Rossi, Practice Leader, Advertising and Marketing Communications Industries, has significant domestic and international Asian and European experience having worked for prominent worldwide advertising agencies and companies. During Ron's career he has worked with many of the top retail brands, launched new companies, branded and re-branded products, managed large budgets, and built infrastructures of talented executives   worldwide.
Having lived and worked in Beijing he understands the China market and the economic opportunity for USA and European companies wishing to have a presence there.
Whether it is for placing key executives in China for companies desiring a worldwide presence, or manufacturing companies around the world wanting to get their products exposed to the China marketplace, Ron's experience is of great value.
Ron has held high-level positions with Dentsu, Inc. Tokyo, Japan, Bozell, N.Y., Carter Israel, San Francisco and Boston; Idea Advertising Group, Houston, Miami and Zurich;
Ron holds an MBA degree from New York University and an undergraduate B.A. from St. John's University.